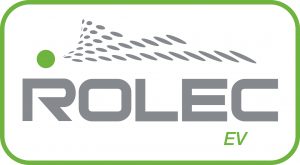 W.E.C are an approved and accredited Rolec Installer.
This enables us to offer all the latest charging solutions available, these include:
Domestic charging for home – Our dedicated charging installation is both faster and safer than a standard 13amp plug.
Commercial Charging for workplaces and car parks – Offering multiple charging points in banks or individual charging points.
Rapid Charging for service stations, public car parks and fleets of vehicles – Multiple rapid charge points to facilitate a speedy and safe experience. For exposed or public facing locations we offer secure charging facilities.
Below is a brief overview of some of the available EV Charging Solutions from W.E.C Ltd if you have any questions or inquiries please contact us.